Our houses offer a stylish option for you and your family, partner or a quiet stay with friends.
The location is quiet, and very central to the town centre and a short walk to the lake, tracks and shops. Trampolines and concreted spaces for the scooter make this the ideal accommodation for family and kids. We have ample off street parking and the houses provide all you need for your Wanaka stay.
Take a short drive to enjoy skiing at Cardrona or Treble Cone, or a short walk to enjoy decadent eateries or superb shopping. Revel in the charm of Wanaka, absorb the unique culture and be inspired by nature. A short walk to the lake and mountain vista.
8 guests · 4 bedrooms · 5 beds · 1 bath
A central hub for fun with family, friends or couples. This delightful 4-bedroom house is beautifully styled, functional and comfortable.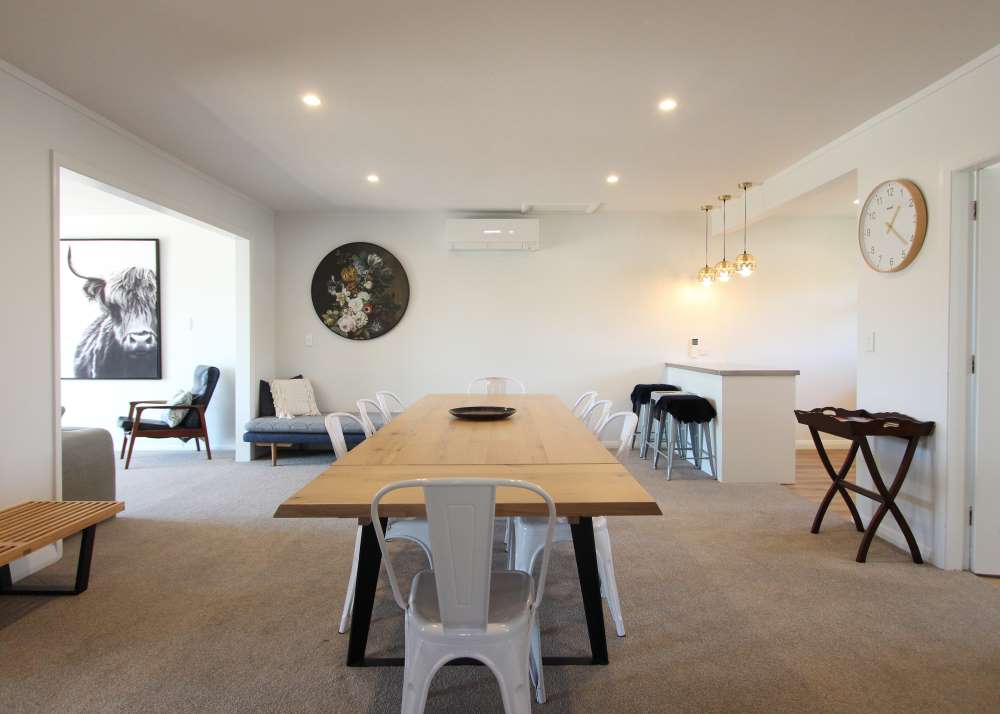 6 guests · 3 bedrooms · 4 beds · 1 bath
This is a lovely 3 bedroom contemporary house. Open spaces and sun-soaked nooks make this private holiday home perfect for rest or adventure.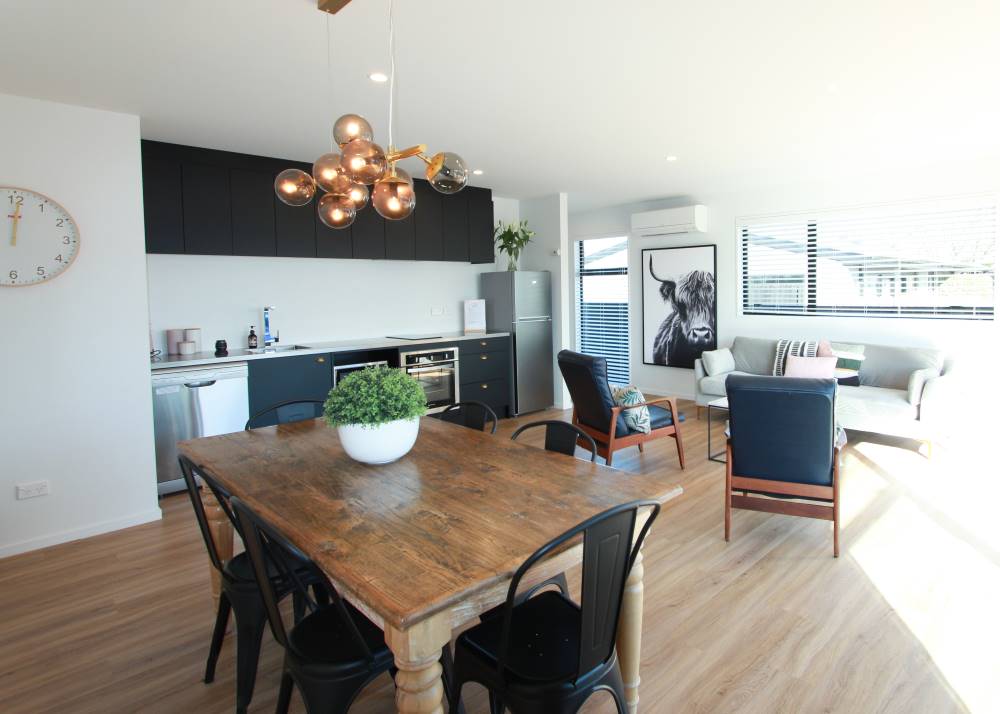 4 guests · 2 bedrooms · 3 beds · 1 bath
Bring the family and spend time together in this modern Wanaka 2-bedroom holiday home.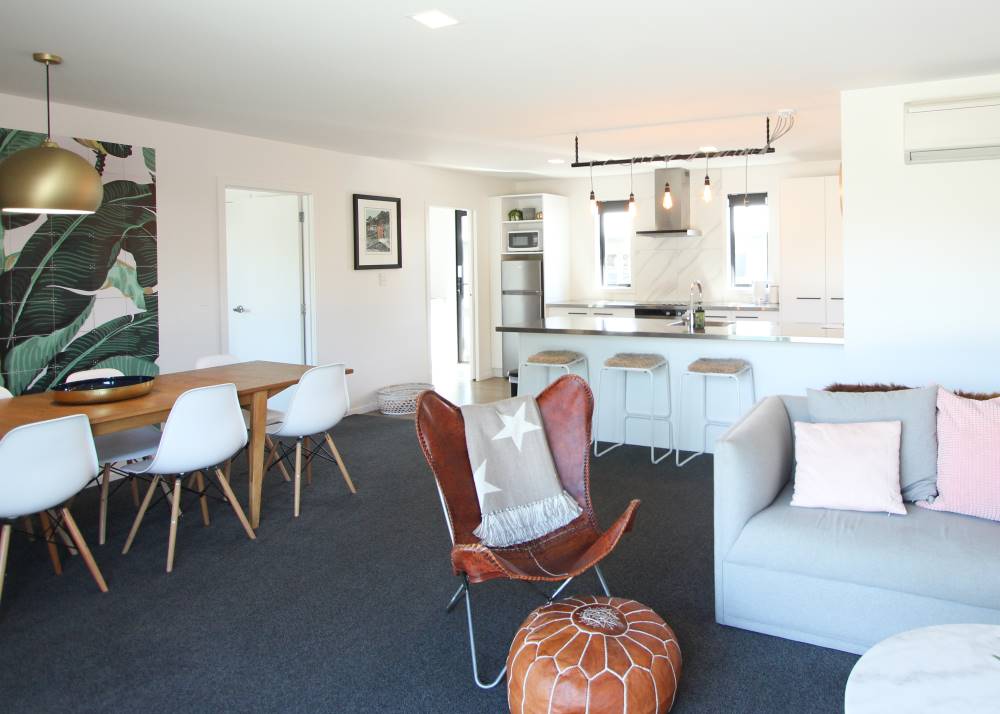 8 guests · 3 bedrooms · 5 beds · 2 baths
This modern townhouse summons joy; it is filled with delightful details designed to make your stay wonderful.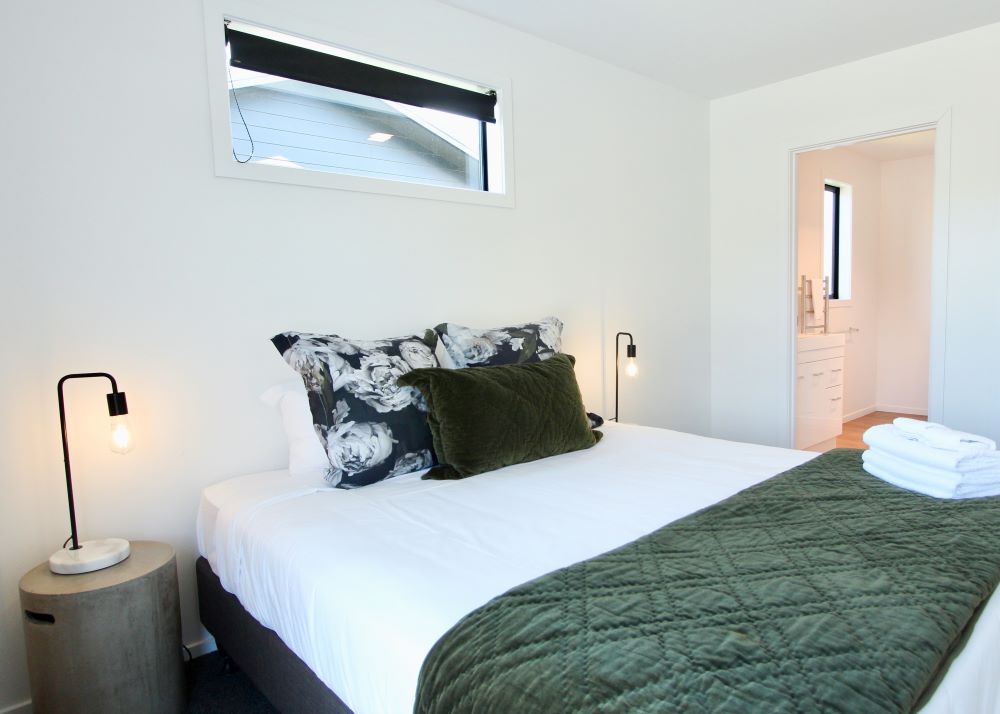 8 guests · 3 bedrooms · 5 beds · 2 baths
Settle in to Wanaka living. This 3 bedroom home invites fun, adventure and an action-packed Wanaka holiday.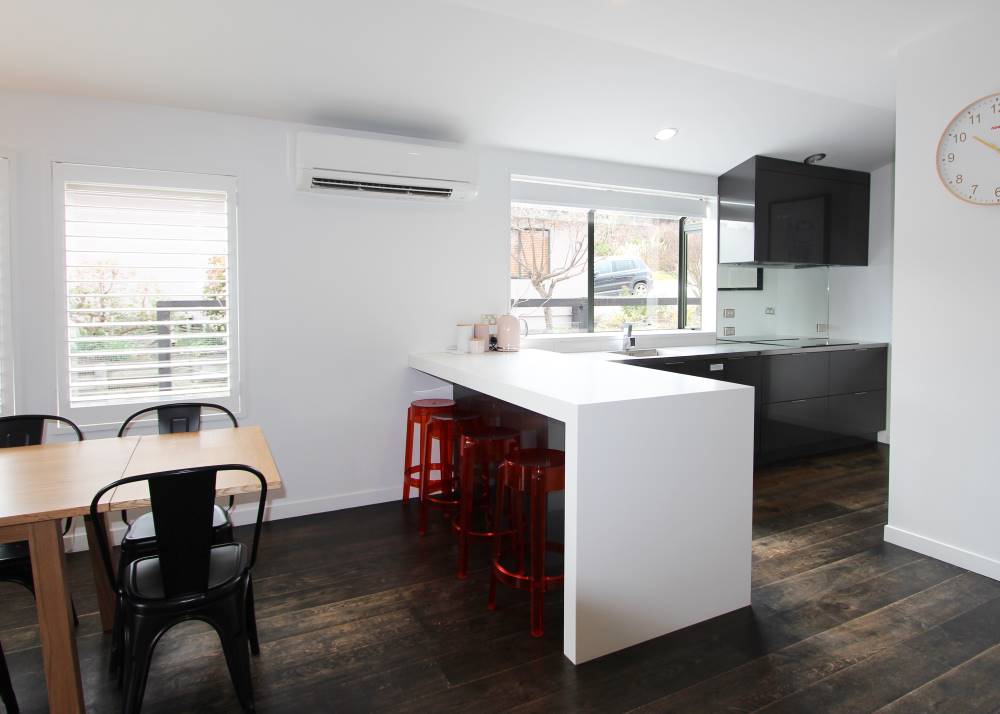 8 guests · 4 bedrooms · 5 beds · 3 baths
Downtown and delightful. This centrally located Wanaka holiday home has an abundance of charm and stunning upstairs view to the lake and mountains.