4 guests · 2 bedrooms · 3 beds · 1 bath
Bring the family and spend time together in this modern Wanaka 2-bedroom holiday home. Basking in all-day sun, stylish with a thoughtful and modern touch, this central hub is the perfect place to gather together. Comfort abounds with a fully equipped modern kitchen and everything you need for your stay. A hub for family and friends.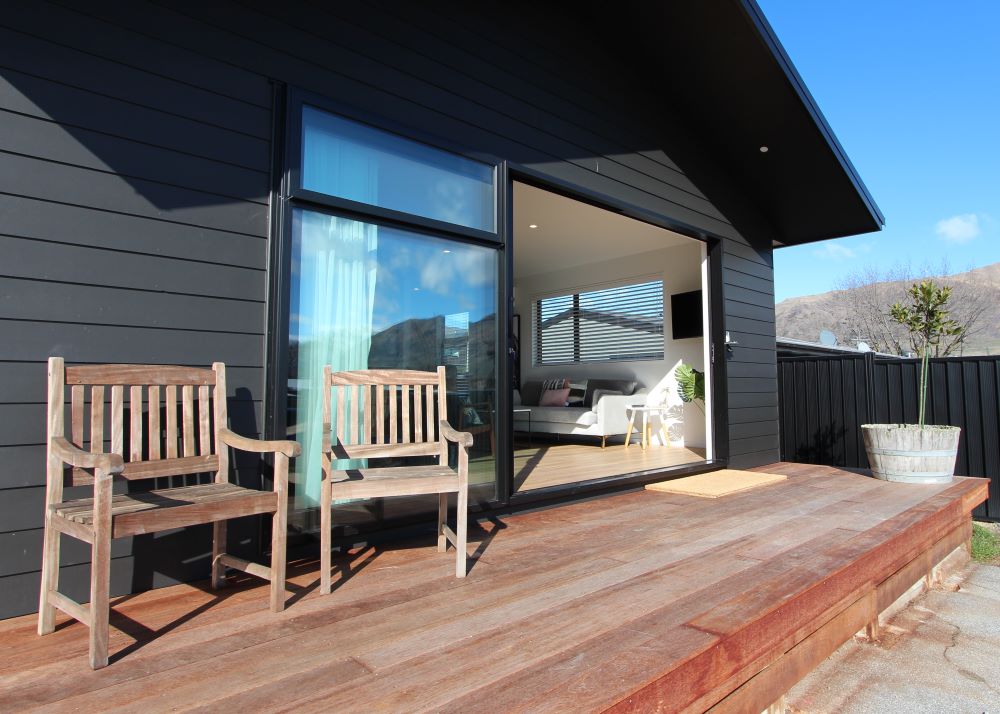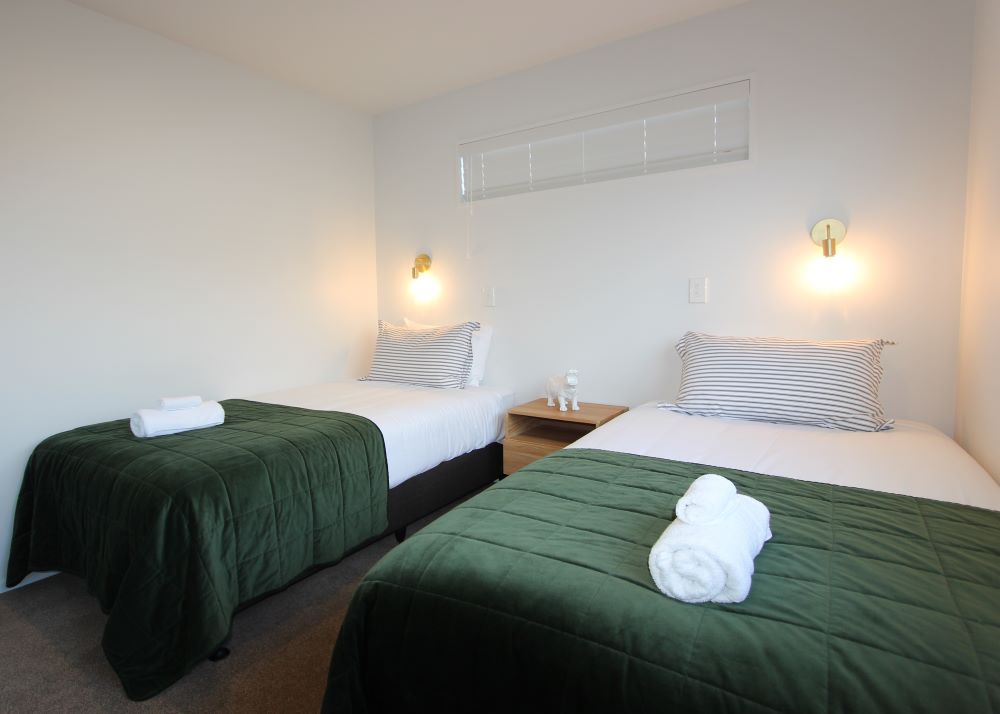 Bedroom 2
2 king single beds
Want to know more or ready to book?
A fantastic stylish unit close to town. Bright and modern with all amenities. Warn with a sunny living opening onto a deck that looks out over the mountains perfect for an apres ski beverage. Karl – Sept 2020
It was lovely and warm, having a full kitchen was wonderful and we made full hot breakfasts and dinners. The space is really new and has a wonderful feel. It was also really handy to be able to do our own washing. The highlight for us was sitting outside in the beautiful sunshine on that deck! After a day up the mountain it was just perfect! We also loved how close we were to town yet it was so quiet!
Nadine – July 2020
Great place to stay. Close to town, clean and stylish. Would recommend.
Victoria – July 2020
Book your stay in House Three